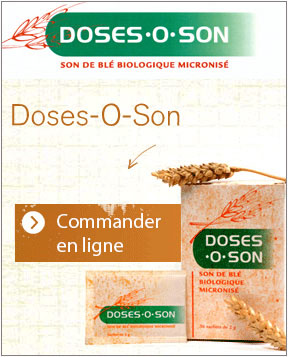 REALDYME, the benefits of fiber micronization
Our vegetable fibers have demonstrated nutritional properties in human food products. They are also used in animal feeds. Since 1979, the company REALDYME SA develops applications of ultra-fine grinded vegetable fibers. This know-how is confirmed by several patents and a quality insurance system certified HACCP and GMP+.
The company REALDYME SA supplies a range of reliable products to the baking industry and the animal feed.
Our subsidiary ID-FOOD is proposing a wide range of fibers for food and pharma.
They trust us
Muriel C. - Marseille (Provence-Alpes-Côte d'Azur)
I use Doses-O-Son for its fiber supply and its effect on digestion without irritating the digestive system. It is an aid in the event of a heavy meal. I use it 2-3 times a week added to yogurt or sometimes in a gratin, etc. Yes, I would be ready to recommend it to a loved one.
Roger D. - Antony (Île-de-France)
Following an acute diverticulitis attack, my doctor advised me to take Doses-O-Son as a supplement to a light treatment, with, as a trial, 2 sachets per day. Two years later this satisfactory diet I went to 1 sachet per day without any other specific treatment. Yes I am satisfied and ready to recommend it to a loved one.
Nicole C. - Arvigna (Occitanie)
I use Doses-o-son for recurring stress-related meteorism and diarrhea problems. I use 1 sachet in the morning and 1 sachet in the evening in my food or diluted in water. I am satisfied with this action because my symptoms or disappeared. Yes, I would be ready to recommend it to a loved one.
Dominique M. - Hiersac (Nouvelle-Aquitaine)
I use Doses-O-Son for constipation. I use 2-6 sachets per day in my yogurt. I am more than satisfied because I no longer suffer from constipation thanks to these catches. I buy Doses-O-Son at a drugstore and would be happy to recommend it to a loved one.
William L. - Laroque-Timbaut (Nouvelle-Aquitaine)
I discovered Doses-O-Son thanks to the book of doctor Jean Valnet (Healing oneself with Vegetables, Fruits and Cereals). I use Doses-O-Son for stomach aches and digestive problems, I take 1 per day at the end of the evening meal. Doses-O-Son allowed me to improve my sleep and reduce stomach pains. I am ready to recommend it to a loved one.
Join us on Facebook